I'm on a question rampage…so bear with me and all these threads I'm going to be creating.
I'm looking to create a dashboard with very specific alerts populated. Today, we leverage PRTG to create a dashboard for some device interface down alerts.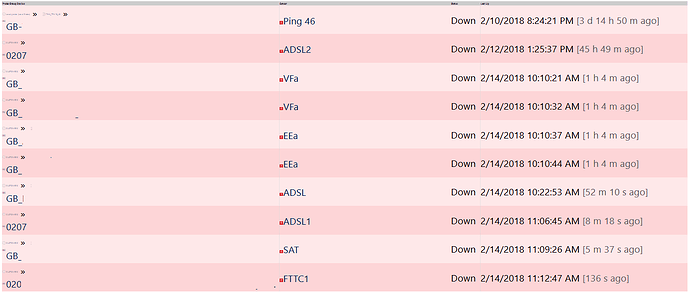 While I appreciate I won't get the exact output, I have an alert setup for this in Libre, but it's grouped by device. I want to have an individual device/interface alert created and pre-filtered for this view.
The interfaces in question are concatenated names of two devices, so I'm less concerned about the device reporting it as I am the actual interface itself.
I assume this might be possible, but not without extensive work, so I'm open to ideas.