Hello,
i installed LibreNMS 1.6 , added some devices and now i want setup alert rules, just set tresholds for alarms. After i went to "Alert Rules" and "create alert rule" this tab appeared: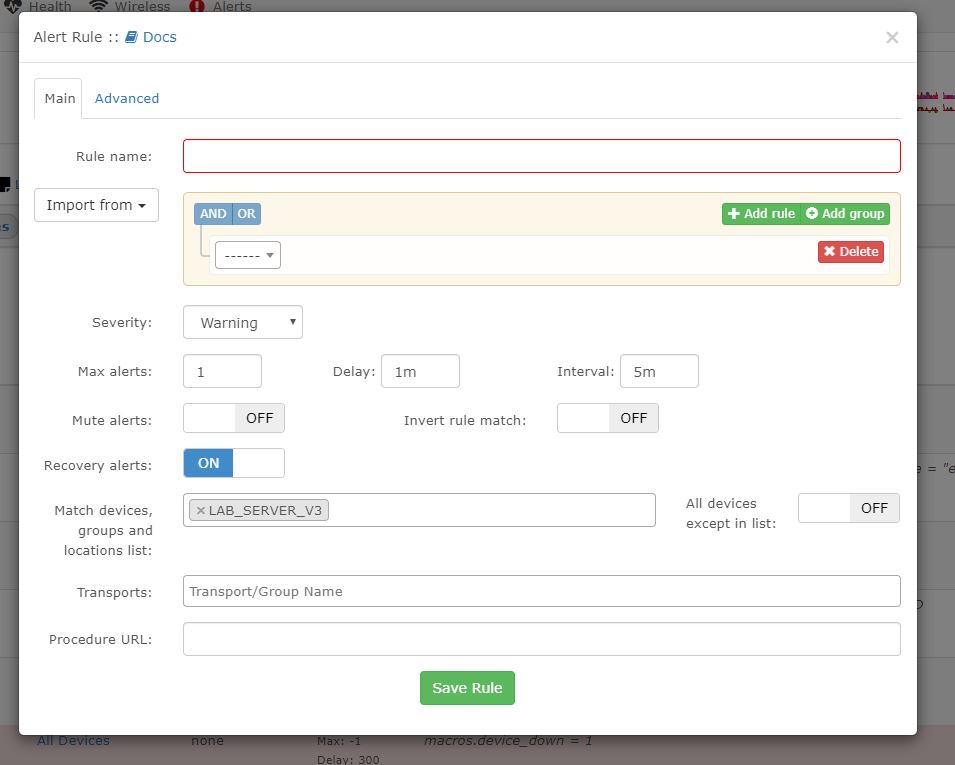 I really dont know how to set up, i noticed that there is "Docs" hypertext co i decidec to use docs, unfortunately i didnt find guide how to set Rules (step by step) i found video in Documentation but the tab for "Alert Rules" look different …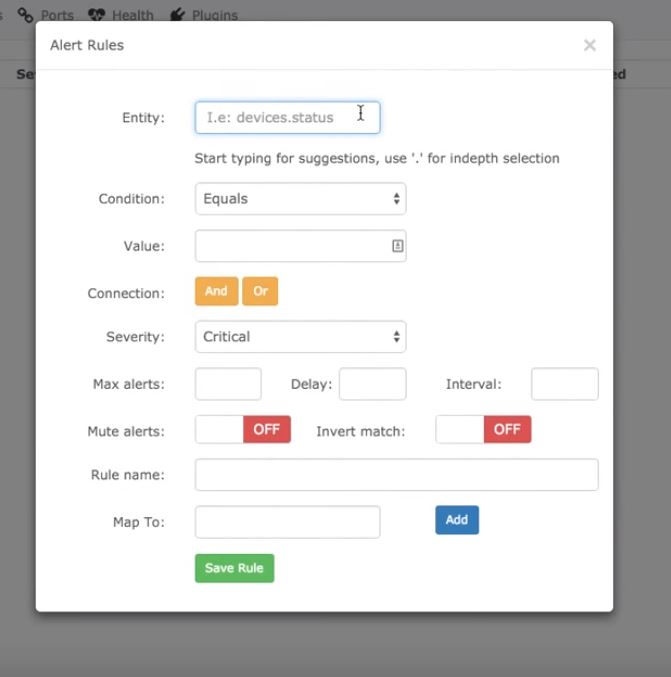 Can anyone help me please understand how can i easily create the alert ? if im blind and there is guide in docs im sorry but i didnt find anything which can help me in this case.
Thank you in advance.
Filip