Hello all,
I have upgraded my LibreNMS after a long time and I immediately noticed that I can no longer see the total traffic in gigabytes (GB) but only the network performance in Mbit.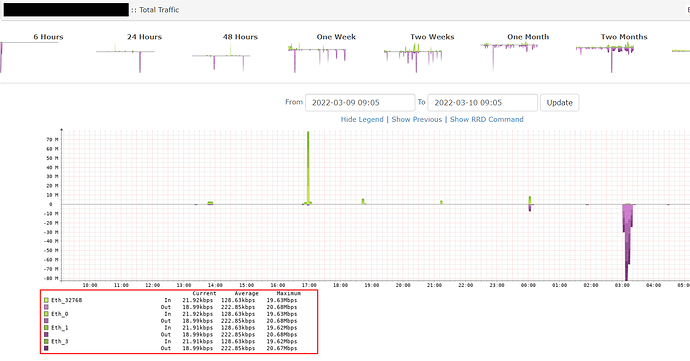 I would like to see the used traffic again and not the minimum and maximum network performance that was achieved.
If I click on the individual Ethernet interfaces I can then see the traffic of the interface but I have partly 4 interfaces where I just want to see the traffic of all interfaces and do not want to calculate everything individually together.