Hi. I've installed:
https://raw.githubusercontent.com/jonathanio/monitoring-nagios-haproxy/master/check_haproxy
on the LibreNMS server (within the nagios plugins directory) and it comes up in the list of services: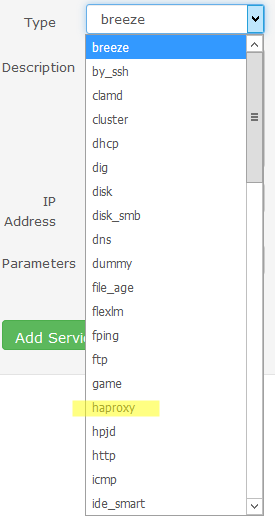 I then add it to the device:
Save Service.
When it runs I get this:

The socket file is present on the endpoint:
# ll /var/run/haproxy.sock
srwxrwxrwx 1 root root 0 Feb 22 01:53 /var/run/haproxy.sock

but my guess is, in the " check_haproxy --help " it says:
-S, --socket /path/to/socket
Path to the socket check_haproxy should connect to (requires
read/write permissions and must be at least user level; no operator
or admin privileges needed).
I assumed that the root:root of the /var/run/haproxy.sock socket was the problem, but it's rwx for world.
Anyone have any experience with this?
Thanks.