Hi,
I'm in internship and I have to setup specific rule to monitor some ports of different switch. I have to send an alert to my mailbox in case of same eventlog messages appears 3 times in 10/15minutes.
Currently I have this rule :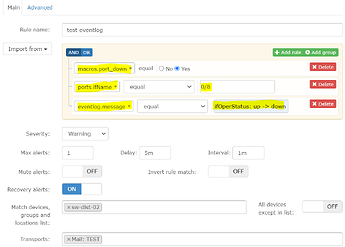 I'm really blocked here. I don't know how to count same eventlog messages, how to select from last 10/15 minutes…and integrate them to my rule.
Thanks for any helps.