Greetings,
I have a 300M/100M Asynchronous interface bandwidth (on 1G port speed) want to monitor.
The plan is : Either inbound or outbound, alert should be trigger at 90% usage.
The rule setting is as follow-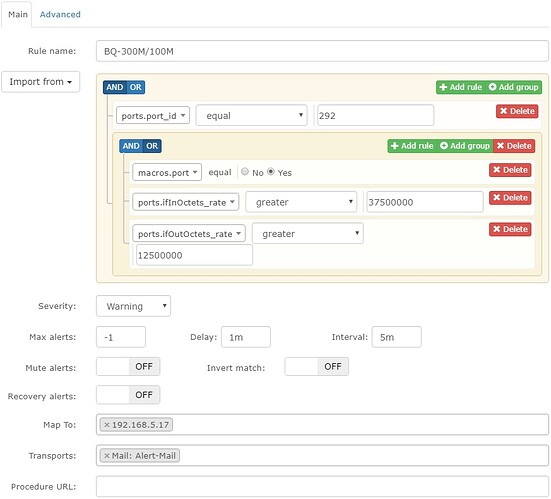 But what I get is the alert been keep triggered no matter how the usage is, even at 1 %
I don't know where I did wrong.
Any advice would be appreciated.