Hello,
I am trying to create a rule for memory usage. I have created a rule and it is working, but i want to exclude some devices as they are configured to use all memory (Freenas).
I have created the below rule but both devices still alert.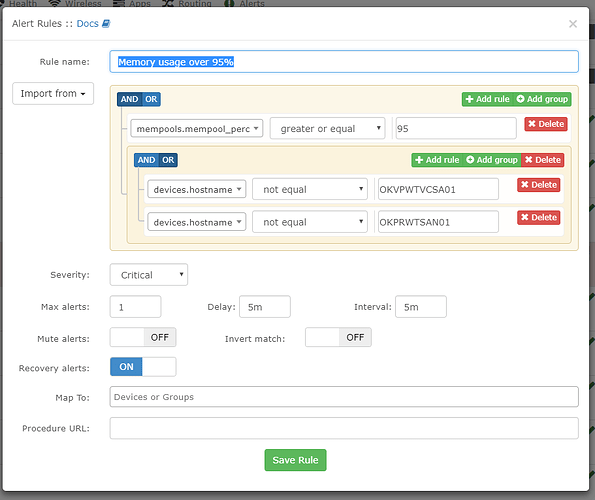 I can get it to work when excluding only one device, but as soon as i add more that one it doesn't work.
Can anyone give me some pointers on why it isn't working
Regards
Oliver Knights