When I click the logo on the left side of the page,
Error screen appears,Sorry I am new LibreNMS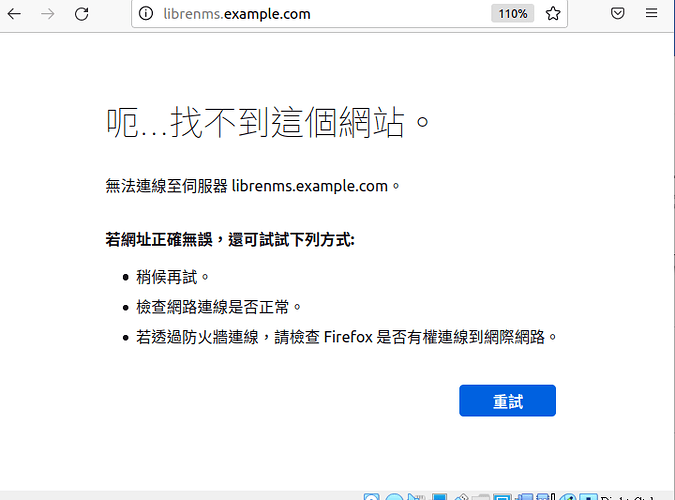 Uh… can't find this website.
Unable to connect to server librenms.example.com.
If the URL is correct, about the following methods:
Try again later.
Check whether the network connection is normal.
If you connect through a firewall, please check whether Firefox is connected to the Internet.