Hi everyone,
I inherited this system and am overall pretty unfamiliar with Linux. The disk is full and the web GUI is failing to load. I've used parted to extend sda5, but can't seem to extend the space to /dev/mapper/NMS–vg-root.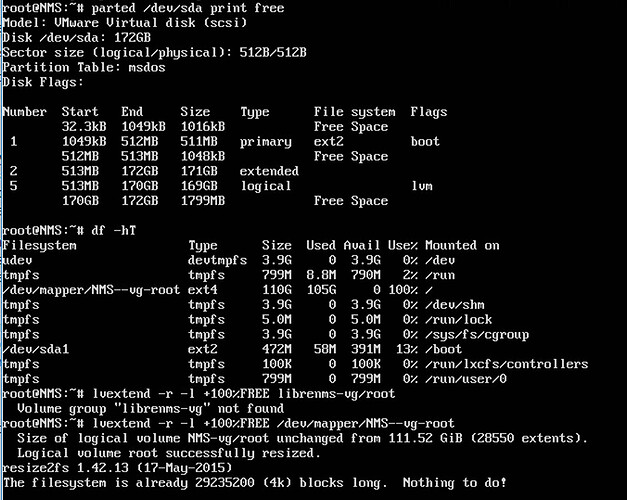 I found this article and tried extending the lv as suggested, but /dev/mapper/librenms–vg-root remains the same size, with a message that the size is unchanged and nothing to do.
I plan to implement cleanup options in the config file once this is resolved. I currently cannot edit the config file due to disk space being 100% full.
Thanks for your help.