Hi, new user here. I have installed LibreNMS on my Synology NAS using the Docker Image and got it up and running.
However I have some problems straight out of the box here.
I added a device (my NAS) without any errors but no information is polled at all: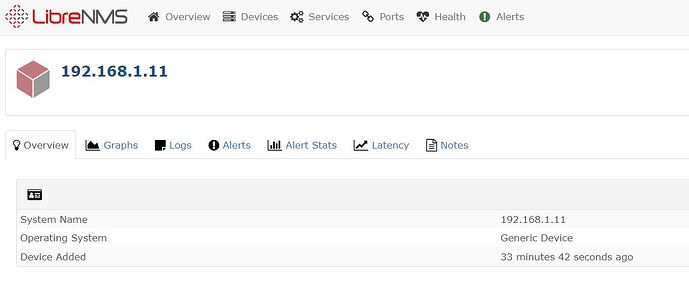 And the Device menu at the top of the screen says No Devices even though the device got added.
I have also tried adding a few other devices with the same results.
If I go to the "Delete Device" menu, the devices are listed there.
I am monitoring the other devices through SNMP on other systems and there it works perfectly.
Can anyone point me in the right direction here?