Hello
i am trying to create a alert for when ports have lover recieve power than -20 dbm, but only if the port/interface is UP.
This is to alert ports with low recieve power signal.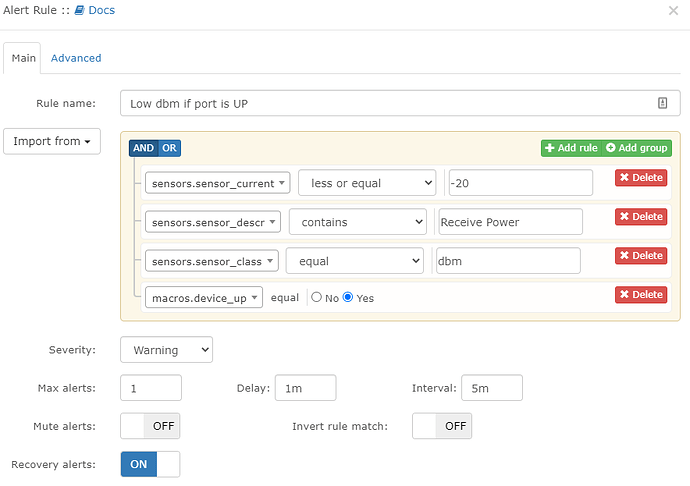 This is my current alert, but i get alot of false positives from ports that is down.