Hi! I'm not used to Libre, but I'm trying to get information about the nodes/switches closest to the end customer when a critical alarm is triggered.
I'm playing around a bit with the API but can't find any obvious way to do it, is there any? If not via the API, can I do it via alert message in some way?
I've created this image so you might understand what I'm trying to accomplish.
Third goes down, and I want to know the outer most nodes/switches that are affected.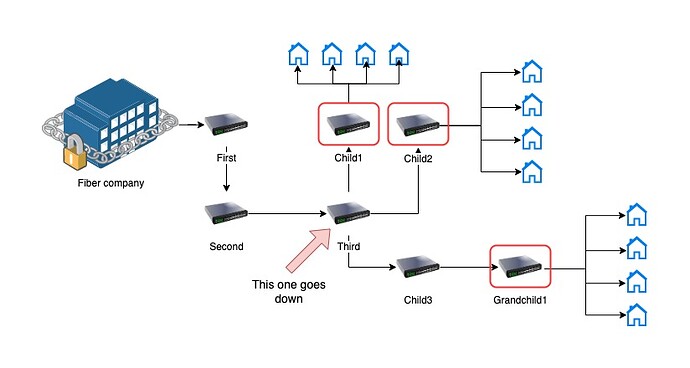 Thanks in advance for any help or comment.