I have finally go things somewhat running. So, when I look at the configuration screen on the webpage, the only real issue is this: "Warning: Could not check Python dependencies because this script is not running as librenms"

So, I went to the link and read and followed these instructions: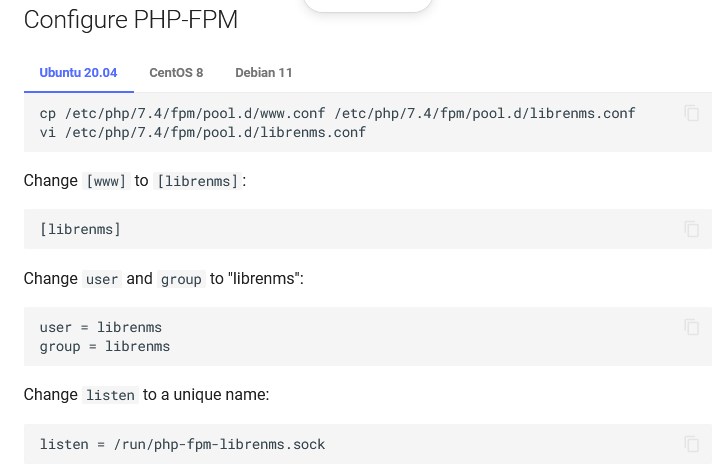 Of course, this resulted in no change in the config status. How can this issue be solved.
Keep in mind, I am a very green user in the linux world but am willing to learn. A lot of things I picked up for fixing some issues I have researched so I'm pretty happy to be at this point.
Anyway, thank you for any assistance,
Kevin