Hi all!.
I configured nfsen and nfdump I followed the guide Librenms NFSen Setup
So I have set everything up that NFSen is getting and graphing data. But in LIBRENMS it shows nothing.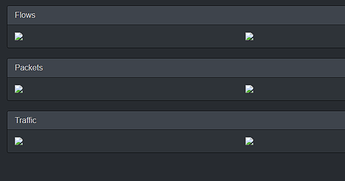 The hostname in LibreNMS is the IP address, so I create a Symbolic link, but not work


in nfsen, I can see the graphs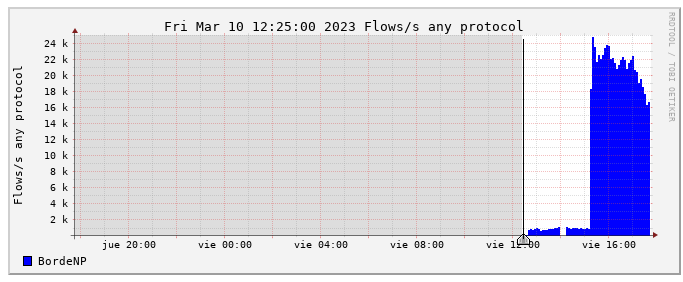 nfsen config for LibreNMS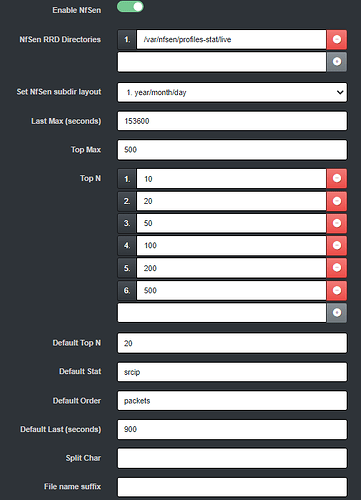 I tried adding the user librenms to the www-data group but it doesn't work
any suggestions?
===========================================
Component | Version
--------- | -------
LibreNMS  | 23.2.0-22-g1e373dedc (2023-03-09T20:09:53-03:00)
DB Schema | 2022_08_15_084507_add_rrd_type_to_wireless_sensors_table (248)
PHP       | 8.1.16
Python    | 3.8.10
Database  | MariaDB 10.3.38-MariaDB-0ubuntu0.20.04.1
RRDTool   | 1.7.2
SNMP      | 5.8
===========================================

[OK]    Composer Version: 2.5.4
[OK]    Dependencies up-to-date.
[OK]    Database connection successful
[OK]    Database Schema is current
[OK]    SQL Server meets minimum requirements
[OK]    lower_case_table_names is enabled
[OK]    MySQL engine is optimal
[OK]    Database and column collations are correct
[OK]    Database schema correct
[OK]    MySQl and PHP time match
[OK]    Active pollers found
[OK]    Dispatcher Service not detected
[OK]    Locks are functional
[OK]    Python poller wrapper is polling
[OK]    Redis is unavailable
[OK]    rrd_dir is writable
[OK]    rrdtool version ok```