Hello
I'm now monitoring 185 devices, 50,000 ports, I'm using the default 16 threads for polling., and my LibreNMS has started struggling, Gaps on graphs and intermittent slow behaviour.
I've followed the performance guide here Home - LibreNMS Docs , but unfortunately I haven't seen any improvements.
Does anyone have some more suggestions? Should i offload mysql to another server?
Here are some htop's :
note Poller CPUs


note mysql CPUs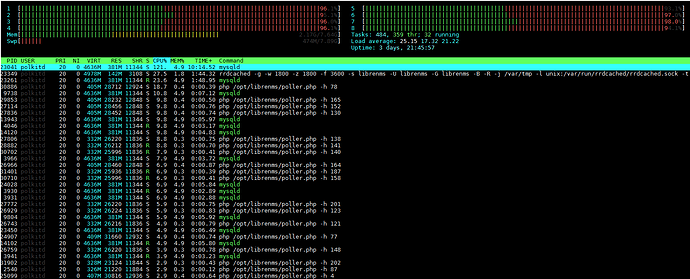 Thanks in advance