A slightly odd one… I have two instances of LibreNMS (dev & live) and in both if I look at Overview -> Inventory it displays table column headers and no other information. It used to work, and I can't say when it stopped working.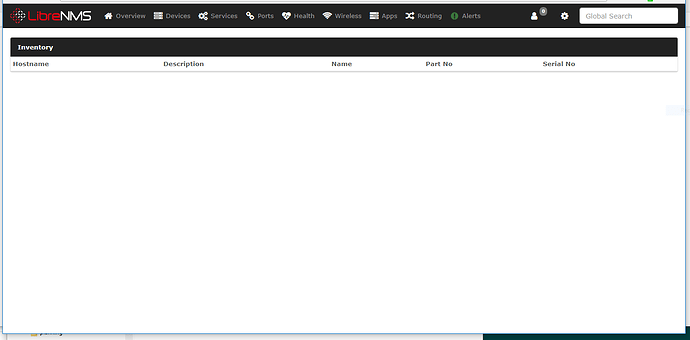 All my devices' inventory information is still contained in the entPhysical table in LibreNMS database, and individual devices' inventory tabs still contain the necessary information.
Has anyone else experienced this?
Thanks