I just try LibreNMS and it is super. I found one thing which I don't understand :
In Neighbour, with LLDP, the textual part is right. But in the Graph, there is more data, and they are wrong.
The topology is redondant, so it is maybe the problem.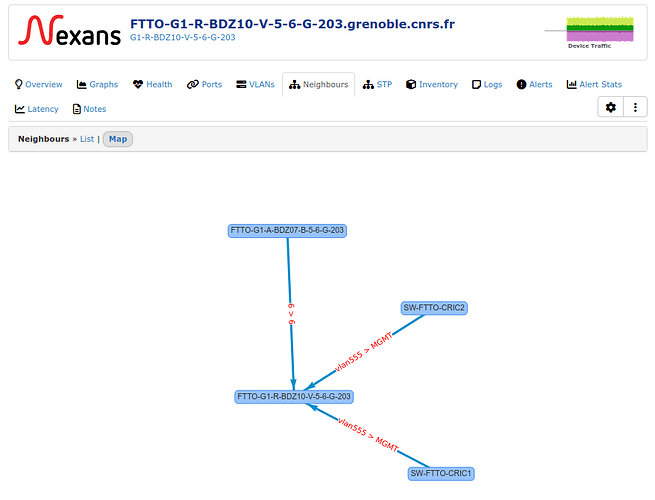 The MGMT interface doesn't supports anything and should not be displayed in graph.
The complete graph is also wrong as there is wrong links detected.
How solve that ?
Thanks !
Dom