hi there,
am facing an issue with the network map.
i edited settings in config.php.
almost all changes are noticeables.
except the edges width.
whatever value i fill, the edges have the same width.
i tried https://visjs.github.io and i found the correct setting. on this site, it work.
not on my installation.
here are some screenshots:
my map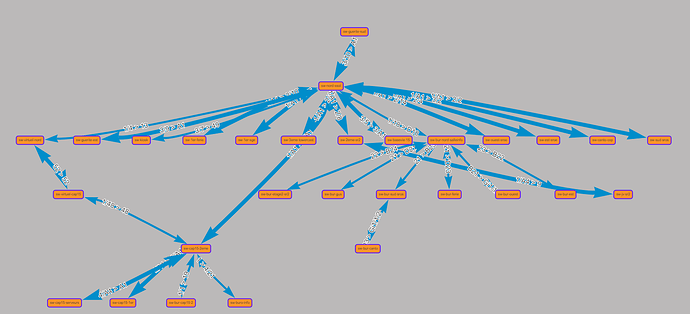 my edges section config.php

and the visjs tests:


and, the validate.php result.
| Component | Version |
| --- | --- |
| LibreNMS | 1.57-4-g600242789 |
| DB Schema | 2019_10_03_211702_serialize_config (145) |
| PHP | 7.2.24-0ubuntu0.18.04.1 |
| MySQL | 10.1.41-MariaDB-0ubuntu0.18.04.1 |
| RRDTool | 1.7.0 |
| SNMP | NET-SNMP 5.7.3 |
| ==================================== | |
any clue?
thanks