Hi there,
Just downloaded and installed ubuntu 16.04 on a real pc, not a vm.
Now, I´m following the librenms install guide
But I´m stuck at configuring the db server. Once i enter ¨
systemctl restart mysql¨, It shows this error: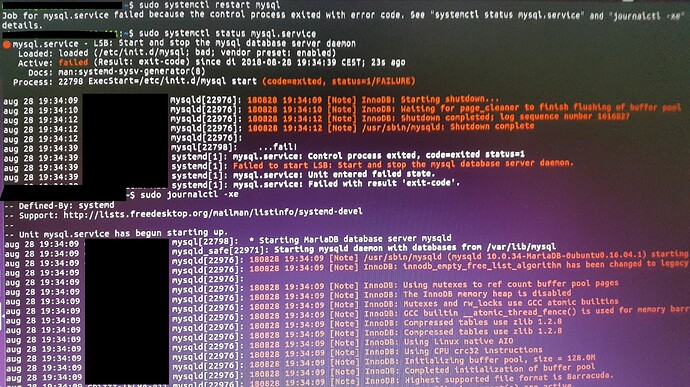 It seems there is no mysql server running or a wrong socket.
Is this possible with a fresh installation ?