Hello,
I've mange to get LibreNMS attached to Grafana as I need to display a table showing CPU, Physical Mem, Virtual Mem, Storage, Network.
Here are my settings: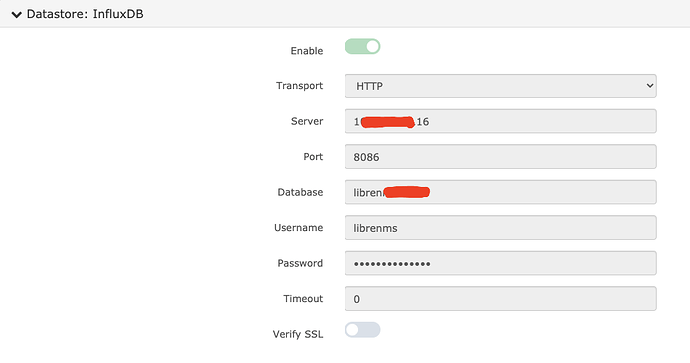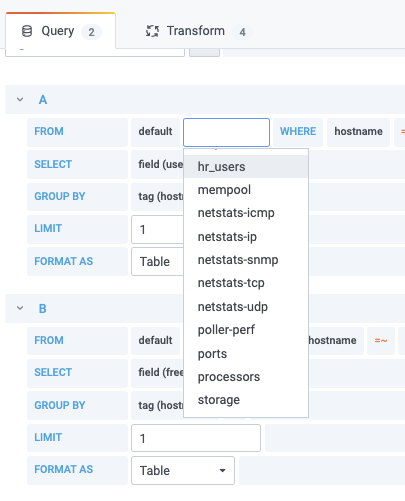 The problem I am getting is I can only see the Virtual memory which is seen as 'Mempool', I can't find anything for the Physical Memory.
Can I do this at all and if so how?
These devices are just Windows 10 machines we need to monitor.
Thanks