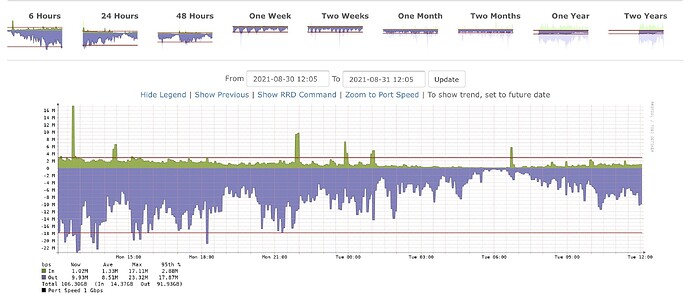 Hi,
Sorry for asking help. Is there any way to extract the info as per graph above?
For example, on one week period graph, with extract button and convert the details on bandwidth summary per port into csv/xlsx file. Maybe the detail require to extract are Port Description, Bandwidth Now, Bandwidth Average, Bandwidth Maximum and 95% Percentile.
Appreciate your kind feedback.