So i tried to configure SMART app with this instructions:
I have downloaded smart script, then i use ./smart -g and i got this values
/etc/snmp# ./smart -g
useSN=0
smartctl=/usr/sbin/smartctl
cache=/var/cache/smart
sda
them i created smart.config with this:
#This is a comment
cache=/var/cache/smart
smartctl=/usr/bin/env smartctl
useSN=0
sda
I restarted snmpd service. Then i got this message in my app graphs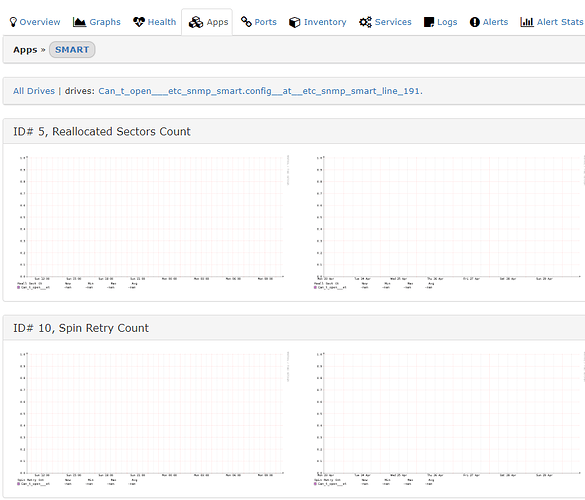 Please help, how to get working SMART app.
Thank you.