Prior to May 23rd, I was exporting metric to InfluxDB with no apparent performance penalty. Between May 23rd and 24th, my polling times suddenly got extremely high: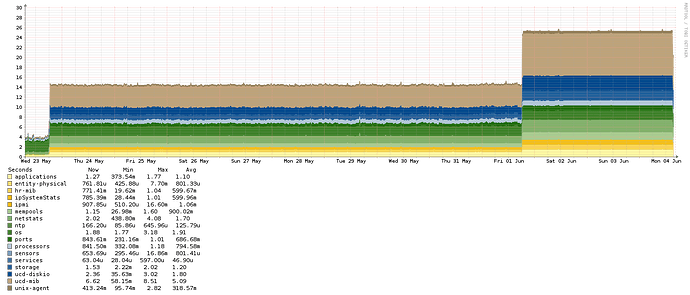 You can see the spike on May 23rd, and then another spike on June 1st. I made no changes on either of these days.
On June 4th I disabled the connection to InfluxDB and poller times dropped back to normal: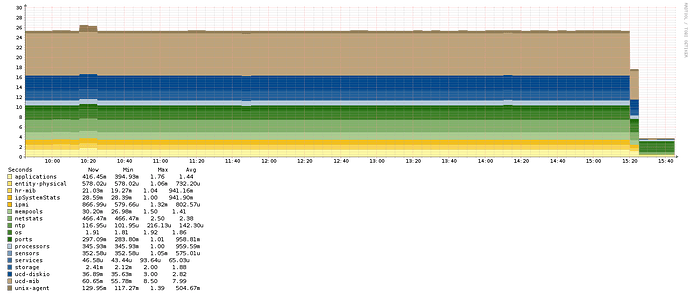 Running the poller with full debug output showed that the poller is pushing each metric to Influx as it polls instead of batching them up by host. I don't have debug output from before things apparently went wrong so I can't say how the poller was interacting with Influx before these two instances. The host shown in both graphs is a very basic Linux box, using SNMP and the agent to monitor the basic system stats (CPU, memory, disk), as well as Apache, MySQL, and the NTP Client. My config was using HTTP to submit the metrics to Influx.
I can provide (sanitized) full debug output if it will help, unfortunately I don't have any prior to May 23rd.