Hello,
The values (Now,Min,Max,Avg) of the DHCP graph "pools current" and "networks current" display 1k between 1000 and 1500 clients and 2K between 1500 and 2500 clients.
Is it possible to display the exact value instead of rounding ?
Or a less strong rounding 1.6K for 1599 and 1.7K for 1701 clients?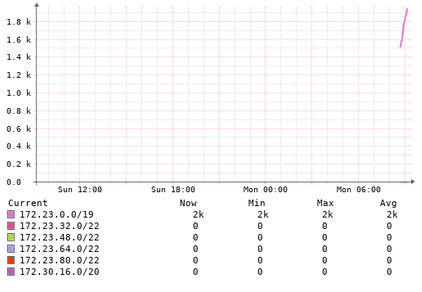 Thanks