Hello,
I have some devices where time from last port status changed don't change.
If I plug/unplug a device or if I shut the port, it's "status changed : 3 years"
These devices are Cisco switches and I have some devices with the same model and similar configuration which don't have this issue.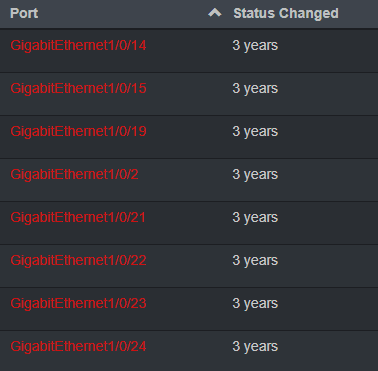 Do you have any solution ?
Thanks and have a nice day !