Sorry about the delay in getting this out but we wanted to try and make sure we got some bugs ironed out rather than having to cut another release - with the amount of changes in this one that may still be inevitable.
1.42 is a pretty feature packed up with some big updates to the alerting system. The authentication update hasn't made it in to this one still as that does need more testing but is currently scheduled for 1.43. What has made it in is the update to using Laravel Blade engine for alert templates. This gives you more flexibility in what they can do, even falling back to running native PHP. The other big alerting update is the migration away from configuring transports which are then used across all rules to a solution that allows you to group transports together and attach them to specific rules. This will also lead the way forward for some other cool options so stay tuned

You can find our change log here.
Some notable changes / updates:
Some stats from our main GitHub repo: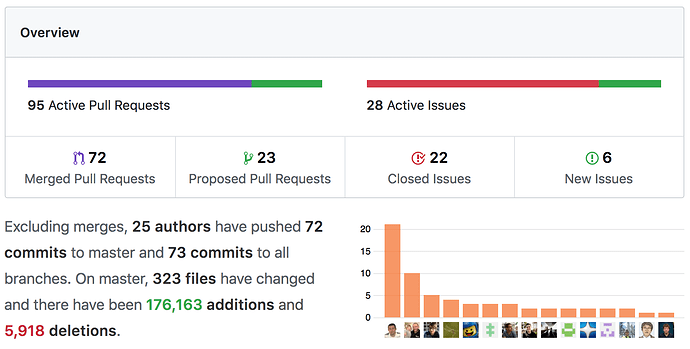 As always, happy monitoring and thanks for using LibreNMS.