For a second month in a row we're delayed with our release schedule. The reason for this is due to the switch to using PDO for our database querie, this brought up some bugs in the old code which weren't an issue before so we decided to wait a little longer before putting out a stable release. Hopefully no point release though this month

As we mentioned on twitter a couple of days ago, the benefit to this is a few nice little features have made their way into this release so it's kind of like a sorry we delayed gift to you all. As part of this release, we've now introduced the Breaking Change tag into the changelog so you can see if a PR that was merged will mean it needs your attention. This month it's just a simple one for those using Slack transports by the new method, your old options will be dropped with this update and you will have to re-add them.
NOTE: One thing to be aware of is the switch to depend on mysqlnd php driver, this isn't a hard requirement but we advise that you switch across to this asap. It should be as simple as installing the package for whichever version of php you currently use.
You can find our change log here.
Some noteable changes and enhancements:
Dynamic graphs via Javascript now available.
PagerDuty transport has been converted.
Default install docs for Ubuntu updated to 18.04
Some stats from our main GitHub repo: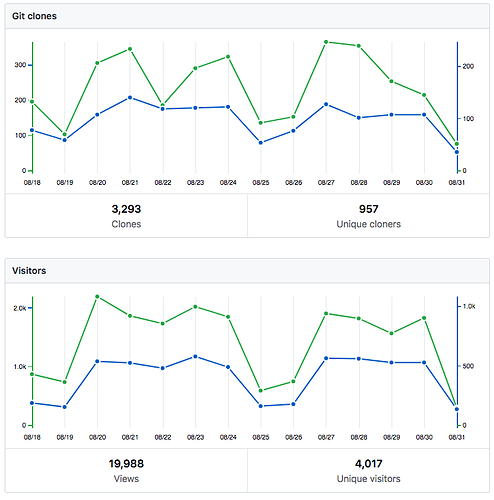 As always, happy monitoring and thanks for using LibreNMS.