This month there was a lot of focus on getting the new authentication system merged and a lot of bumps along the way. Those should be smoothed out now. The new authentication backend will allow for future improvements.
Users using reverse proxies may have issues. If you encounter issues, please read https://docs.librenms.org/Support/FAQ/#my-reverse-proxy-is-not-working
You can find our change log here.
Some notable changes and enhancements:
Authentication system now using Laravel
Some support for rancid git
Ability to set a custom SQL query for alert rules
Improved page loading for eventlog and syslog when the tables are very large
Some stats from our main GitHub repo: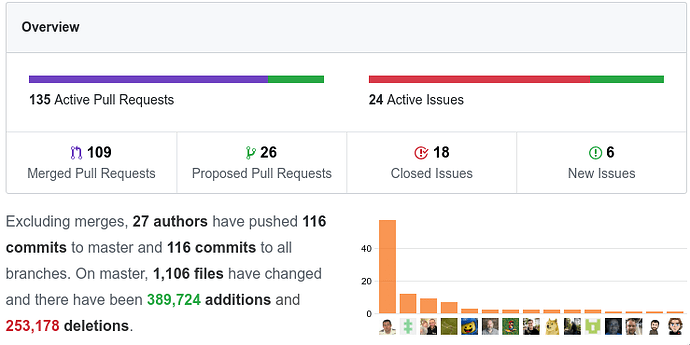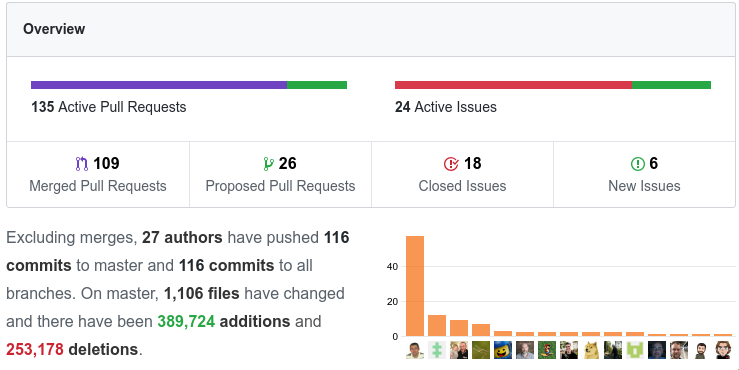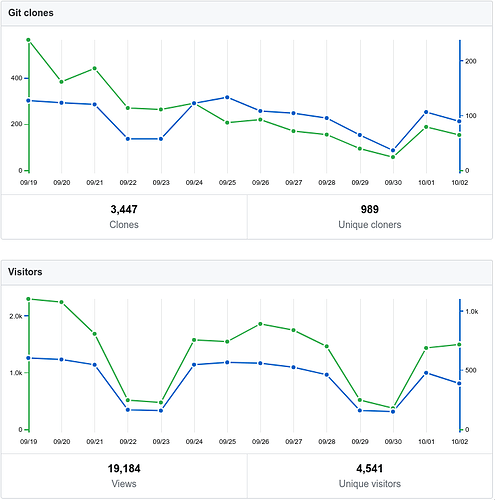 As always, happy monitoring and thanks for using LibreNMS.