Hi,
We have an issue that started only last night, where our em3 interfaces on upgraded Juniper QFX10002 switches reports a throughput in the Pbps range and complains about "Port utilisation over threshold". However, the graphs report only between 15-20Kbps, and when doing manual polling, I have similar results as what the graphs give out.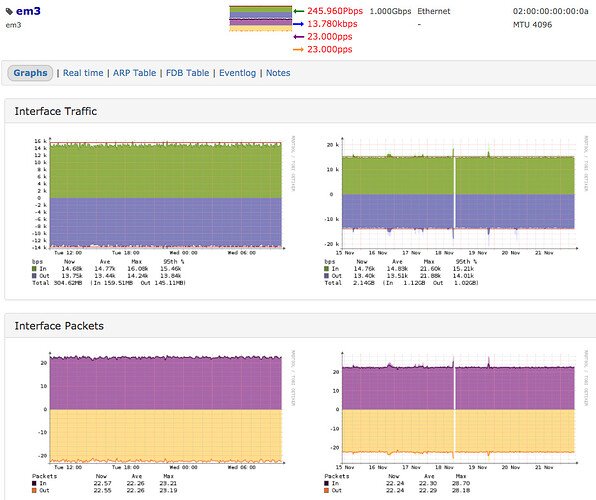 Any clue as to what could be causing this? The actual throughput on the interface only started to be reported since our latest upgrade, as before that only PPS were being reported by SNMP. However, the upgrade was done about 2 weeks ago and this alert just started last night.
We have another switch of the same model that we have just upgraded last night, and it's also just started to respond to throughput request, yet hasn't started to show any issue on the reported throughput as it matches what's on the graph.
Thanks!