I get alerts that there are too many clients for the AP's. Most APs with the error report 60-80 clients. The one in the screenshot reports around 1650 clients. For this client reports Unifi 12 clients.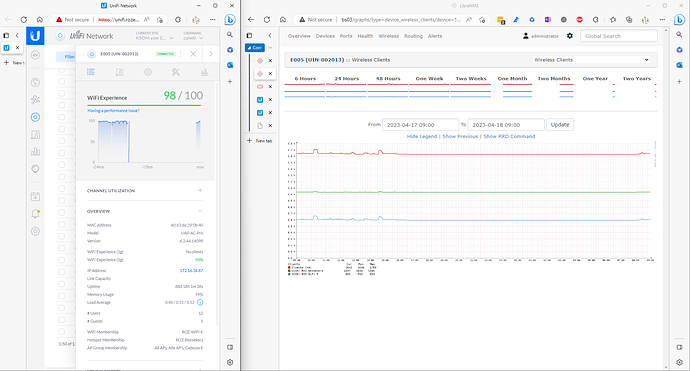 Even last week there were 1650 clients connected to the AP when there was the end of a 2-week vacation. We're a school with that many students and each student have his/her own iPad. They take their device to home each evening, weekend and vacation.
Therefore, I think this alert at LibreNMS is wrong. How can I fix this?
Is there any information you need to know to help me solve this problem?
Many thanks
P.S.: The "validate config" checks al green. A second screenshot is not allowed as a new user.