I added a new HPE Aruba switchstack to LibeNMS but it created a mess out of it.
As a test I pulled out one of the PSU's power and instead of 'down' it changed to "ok"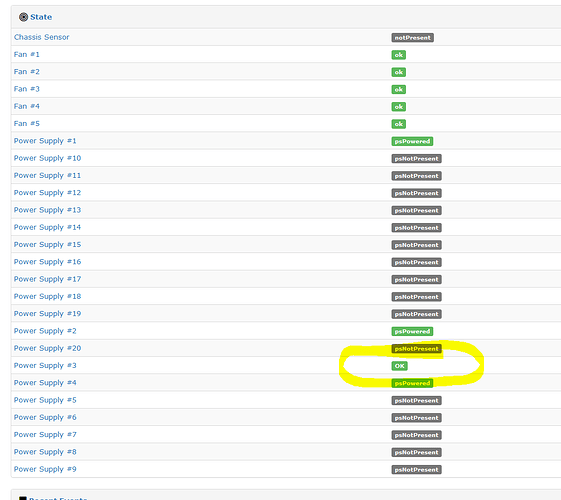 Default powered state = '3' LibreNMS translated state '8' to OK but it should be down.
How can I fix this?