Hi support,
We have an alert to be warned when the Physical Memory of our device is greater 95% and when the Swap Memory is greater than 20%.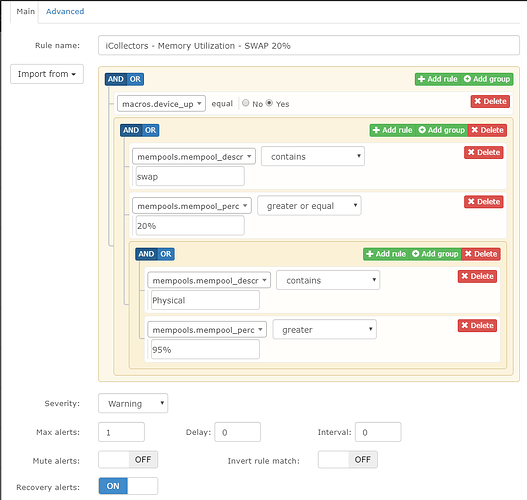 This alert was working perfectly. Today we have noticed that our device that satisfy the above mention criteria do not much the alert.
Please assist. We are waiting for your response.