So this months release is a fairly big one, for one reason because Decembers release was a short one for us this January actually includes over a week of Decembers updates as well.
You can see our change log here.
On to the summary of what's gone on:
Standardised polling / discoverys use of sysObjectID
20+ devices added or additional support added.
Various pages have had small refreshes to introduce standards
Numerous API calls added
As we're a bit late in getting this info out, the image we normally show with stats is of no use as it now includes a week of other commits. However, here's the usual stats for how busy the repo itself is: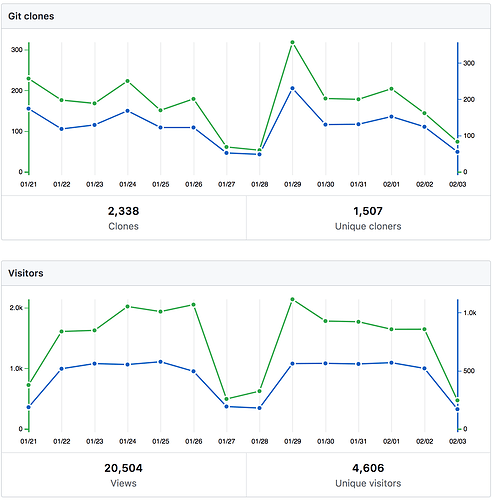 As always, happy monitoring and thanks for using LibreNMS.