I've not actively been involved in LibreNMS for a year now, in fact the last time I published a release was 1.47 so 13 releases ago. Back then and before it was murrant and myself who typically committed the most to this code base. This release sees 5 others having contributed more than either of us this time around which is great to see, Open Source projects can only survive if we have a diverse range of people contributing and it seems LibreNMS has managed this.
One thing that is probably a big fix for quite a few people this month is the counter validation for billing. Some people have been experiencing bad data in this part of the code which should hopefully now have been resolved.
We've also welcomed @SourceDoctor to the team, it's no surprise that he was the top contributor for this month

Another big moment for the project was the extremely kind donation from JT Global Limited. I think this was the single biggest donation we've received to date.
You can see our change log here.
Some notable changes / updates:
Some updates to the Poller Group support.
Tweaks and improvements to the alerting system.
PHP 7.4 Fully supported now.
Additional SNMP Trap support for VMWare and Juniper devices.
Some stats from our main GitHub repo: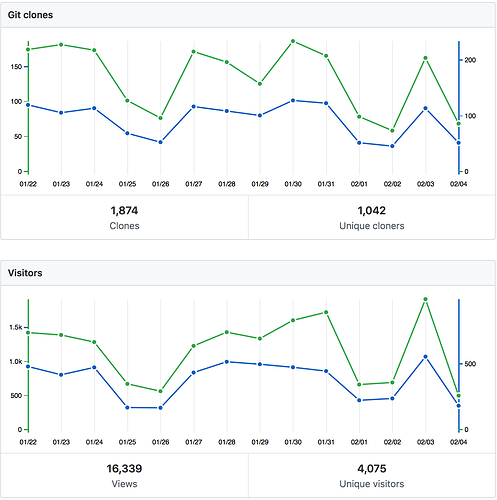 As always, happy monitoring and thanks for using LibreNMS.